Dark Arts Theme for Obsidian
With Translucency Enabled: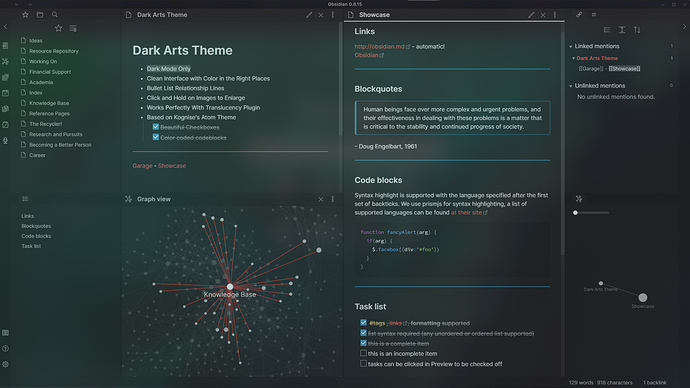 Translucency Disabled: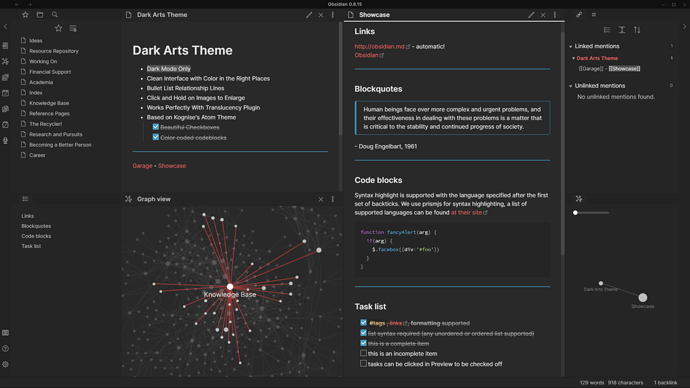 Installation:
Download obsidian.css from here: Dark Arts GitHub Page or obsidian.css (9.8 KB)
Enable custom css in Obsidian
Copy the downloaded file to your vault directory (replace, if there is an existing file)
Done! (No need to restart if Obsidian is already running)
Updates:
Version 1.01
Everything now works with Obsidian Version 0.8.15

Fixed divider line color
Fixed checklist checkbox color
Fixed new nav bar button and text color

Minor changes to checkbox appearance in settings
Other minor changes
Thanks to @kognise for the base theme (Atom), @death.au and @den for css hacks.
Let me know what you think and if there's anything that isn't clearly visible or broken, please bring it to my attention and I'd be happy to fix it. Cheers!