software:Login failed, please double check your email and password.
why?
Most likely a human error, please double check your credentials and reset password if necessary, thanks.
If you have trouble resetting your password, let us know on Discord – the forum is intended to keep track of Obsidian app bugs with repro steps. Thanks for understanding!
Tried many times and it didn't work.
The forum can be logged in, the software can't, and neither can the website.
And I can't enter your website email, only your username and password.
Could you try disabling any blocker if you installed any? And what's the browser you're using? On Windows 10 Chrome it looks fine, but I think we've seen issues with Safari.
browser is centbrowser.
and microsoft edge [Sign up now]=[Sign in],Exactly the same.
This is what I see on Microsoft Edge, Windows 10: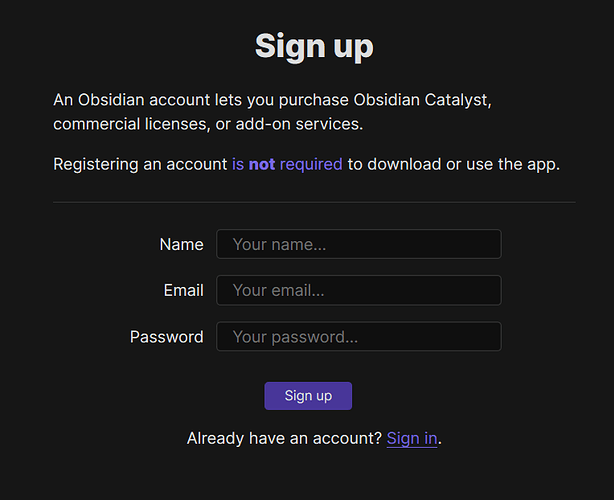 What OS are you on? And could you try incognito window with all extensions disabled please?