The mobile version of the program does not display the tag bar, although the plugin is enabled.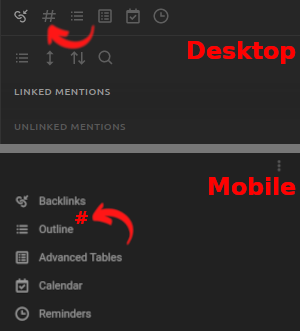 I think it would be logical to standardize the placement of elements for desktop and mobile versions, so that when switching from one application to another, do not look for elements in different places. Nothing prevents you from placing tags on the left panel in the desktop version, it would probably be even more convenient and with faster access to it than in the current version. Because every time remember what and where is placed when switching from a desktop client to a mobile one, it's not very fun. Thanks.
I completely agree with Weser.