Use case or problem
Scroll experience is not good in some case.
For example:
row 1
row 2 ![picture with big height](..)
row 3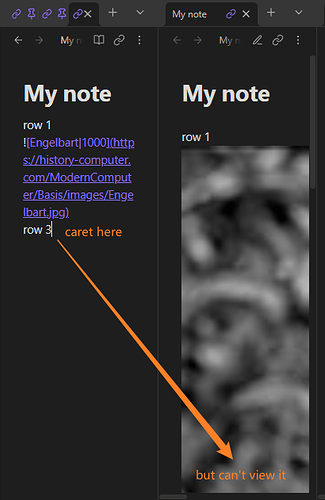 Proposed solution
Auto scroll in reading view to user focus position in source view, which might be caret position when editing, or mouse position.
And best, align the base on the same horizontal line.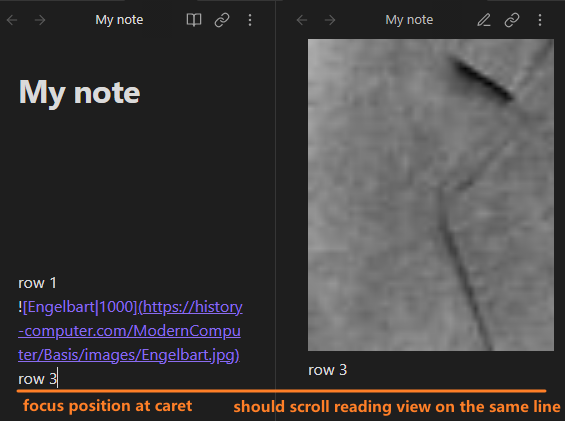 Current workaround (optional)
none
Related feature requests (optional)
Scroll position in reading view not correct as where caret in editing view - Bug graveyard - Obsidian Forum