What I'm trying to do
Im trying to find a way to prevent linked images from showing up in auto complete results when using [[Links]].
I have a lot of images in my vault and its a little annoying having them clutter up autocomplete results when adding links between notes. Below is a screenshot of what I mean.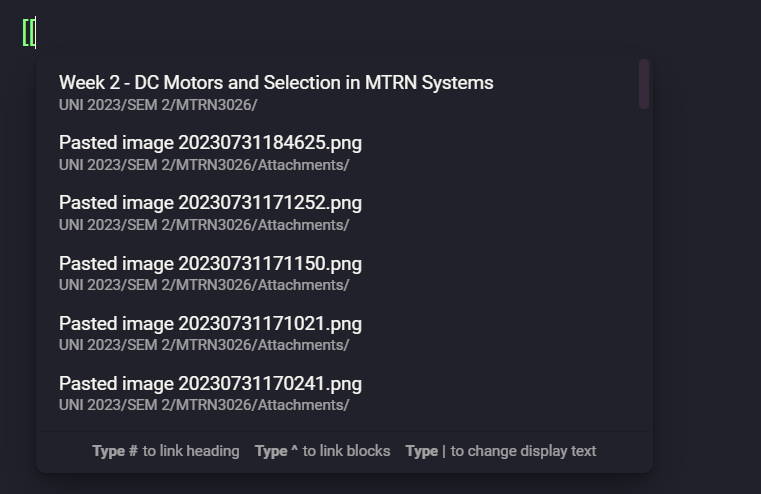 Things I have tried
I have looked through various plugins and the built in settings but aren't able to find a solution.