Hi everyone, Kevin here from Snipd
I'm excited to announce our new feature to export podcast highlights from Snipd to Obsidian, including transcript, episode metadata & more



Context
Snipd is a podcast player to highlight & take notes from podcasts. Many of our users are using Obsidian as a second brain and have asked us to build an integration to easily export highlights to Obsidian. So we did it

We are still relatively new to Obsidian and this is our first(-ish) version, so please let us know how we could improve it in future iterations.
Demo
How Does The Export Look Like In Obsidian?
For each podcast highlight (=snip), the following is exported:
private note
transcript
title (automatically generated)
summary (automatically generated)
shareable link to the original audio segment
Additionally, you can add metadata about the episode, including:
episode title
show notes
name of the host
publish date
podcast show title
shareable link to the episode
Here's an example: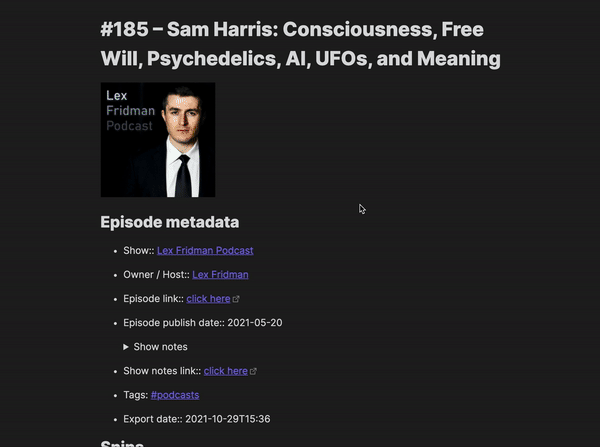 The episode metadata is formatted to be compatible with the Dataview community plugin and contains backlinks for the show name & host name. Here is an example Dataview query: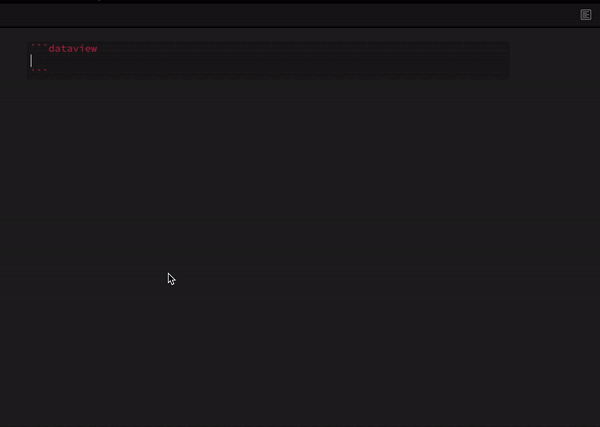 This is my personal podcasts graph based on my podcast listening from the last 3 months

We'd love to hear what you think
Fyi, we've also written a blog post on this with some additional details. You can find it here.