Platform
MacOS, Obsidian 0.16.x, standard Dark Theme
Problem
On certain pages of the Settings panels, the close box in the top right corner overlaps the vertical scrollbar. This looks a bit odd because of the transparency and also makes both controls a bit harder to hit.
Repro
Go to Settings → (any of) Appearance, Hotkeys, Community Plugins, etc—any page that is long enough to contain a scrollbar
Expected result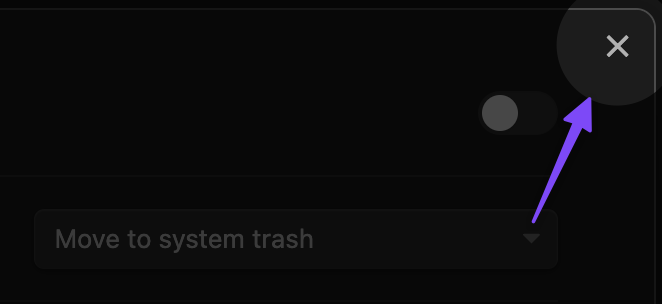 Actual result
Close (x) button overlaps scrollbar slightly.

Magnified view for clarity: