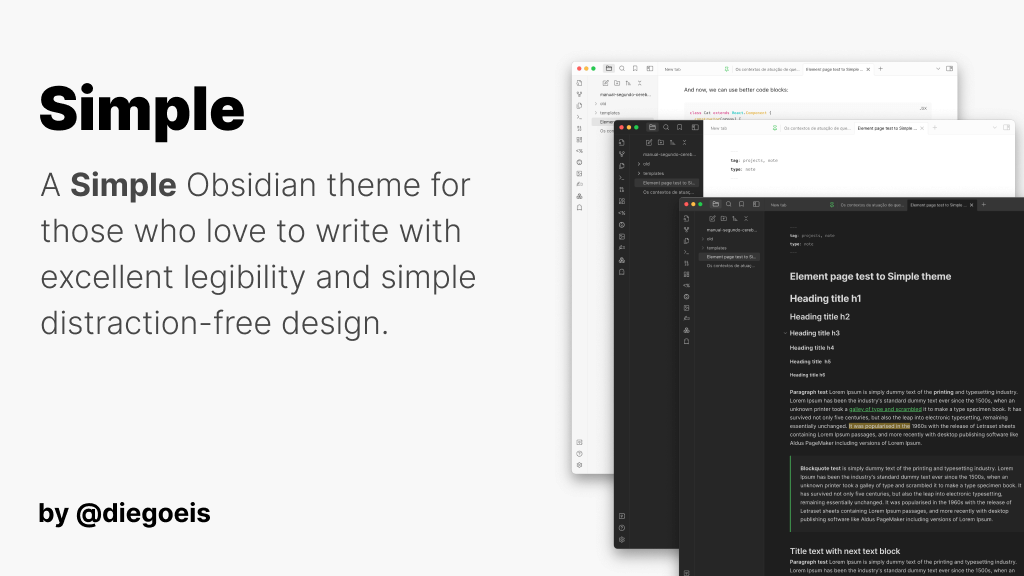 Hello people!
I'm launching a new theme called Simple.
Just look it in Obsidian Theme Store.
The Simple is a theme for Obsidian that prioritizes reading and writing.
It has minimal customizations and a simple design to avoid distractions and noise while taking notes and writing long-form texts.
The Simple theme aims to provide a clean and comfortable environment for writing and note-taking, with a focus on legibility and ease of use. It features a simple color scheme, easy-to-read fonts, and a streamlined interface to help users stay focused on their writing.
The theme have simple customizable settings, so users can adjust it to their liking while still maintaining its minimalist design. Overall, the Simple theme is a great choice for those who value simplicity and functionality in their writing tools.
I wait for your feedbacks and updates needs!
Thanks!