Use case or problem
I have tags tag1, tag2 and tag3 in my Vault.
I trying to find note with tags tag1 and tag2.
When I adding second tag to search, I can see 'tag2' and 'tag3', despite I haven't any
note with 'tag1' and 'tag3' in Vault.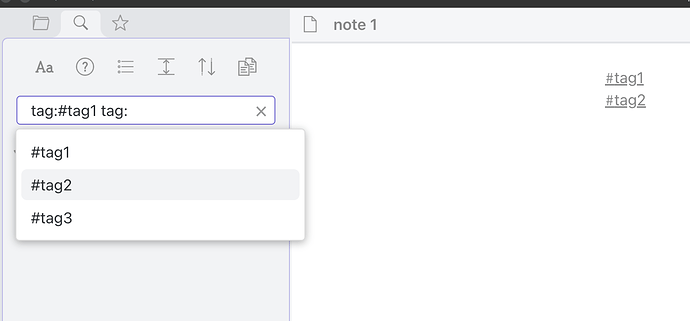 Proposed solution
Can we change this behavior to show only avaliable tags for each next tag in search query?