In the latest insider build, a "content:" operator has been implemented and the default search changed to include filename results, as per two other requests (1 and 2). Wonderful!
I'm hoping that a further improvement can be made so that when a search term results in both filename and content matches, the filename results will show up first, followed by the content results. It doesn't make much sense to mix the two, as the filename one gets buried within the results as shown below, where you have to collapse results to identify it: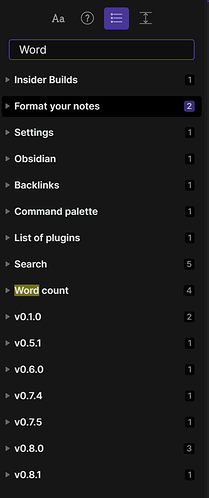 Filename results going first makes sense because
there should generally be far fewer of them.

It is quite likely that the content results will be links to the desired filename results

The search results are not sorted alphabetically (as shown in picture above)
I also think some sort of separator heading would be useful as well, as shown in this OneNote screenshot from the original feature request: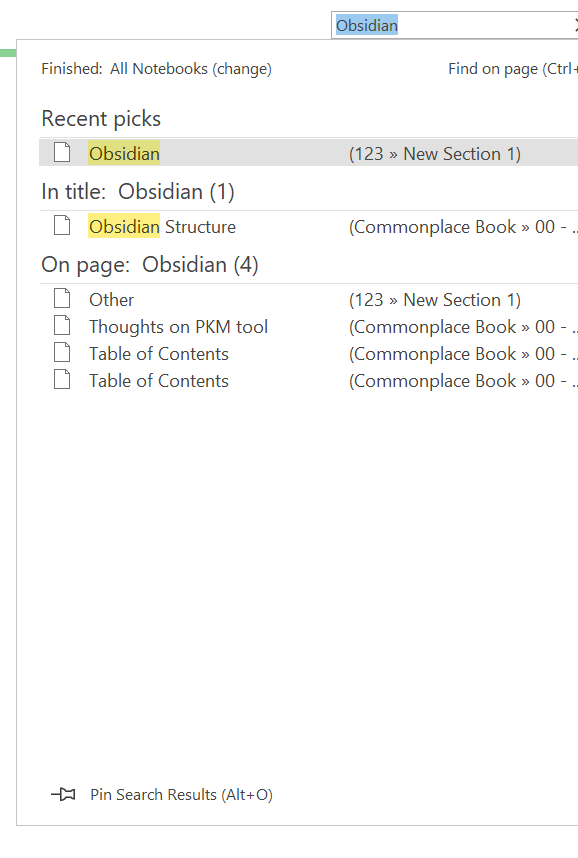 It would be nice to perhaps even be able to collapse them separately, but that's not all that necessary.
Thanks for the consideration!
Edit:
To make this very clear, here is a screenshot from a search for "Habit" in the popular IMF vault where you can see that there are many results for both filename and content, all interspersed. I think it would be very beneficial to separate these results. Curiously, the first 20 or so are in alphabetical order, but then are in a haphazard order after reaching "W" - perhaps a topic for another post.