Use case:
I select a densely-connected note with the Local Graph open on screen.
With Depth 1, I can see all nodes directly connected with it.
With Depth 2, the graph can become so dense that I no longer know which is my current note on the graph, and I need to hover over the graph to find it.
With Depth 3 or more, the task becomes even more difficult.
Here's an example (with Depth 2):
Ideally, you should be able to know which is your selected note just by looking at the graph.
Proposed solution 1:
When the graph Depth is greater than 1, the current note and its direct connections could be highlighted by default, as if you're hovering the mouse over it (but without actually hovering over it).
Something like this (without the cursor):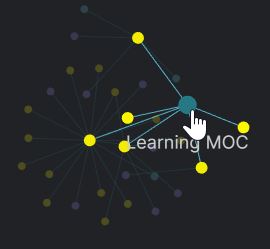 Proposed solution 2:
The selected note could simply be a different color on the graph.
Something like this: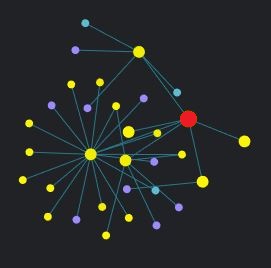 The first one looks better (I think).
The second one is simpler.