Hey there,
Sure thing. Here are a couple of screenshots from one of my highlight notes.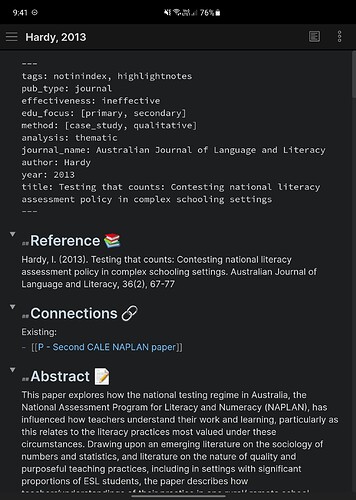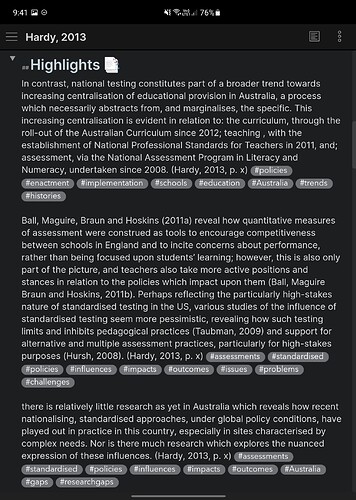 The first shows the metadata I capture, plus some of the information I typically include before the highlights. The second shows some tagged highlights. These highlights are a bit long (they're often shorter), but this should show you roughly what I do. Being able to search by multiple tags allows me to find specific highlights about the same topics across my notes.
Happy to answer any other questions and find luck with your workflow.
Damon