Things I have tried
Hi, I'm new to Obsidian but really enjoying it. I'm currently hosting my vault online with GitHub pages. I'm using the obsidian-mkdocs template for that. I also want to be able to show the results of DataView queries (e.g. list or tables of posts) on the GitHub pages. I've tested some basic queries but they only work on my local machine. On GitHub pages they render as code snippets.
Queries
Local Results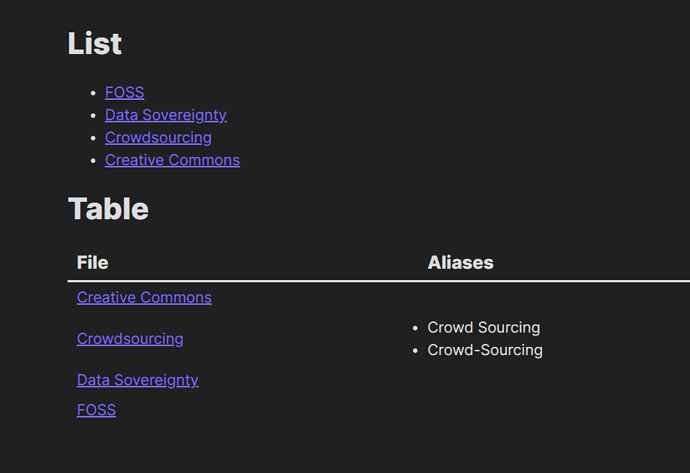 Results on GitHub pages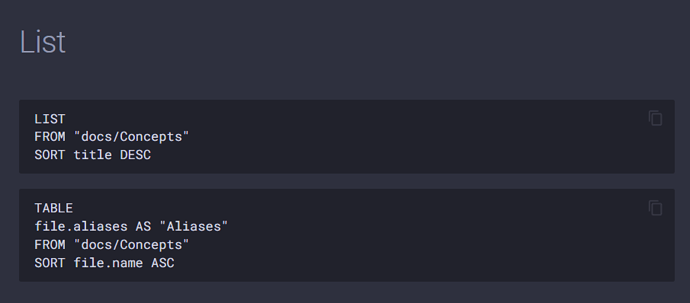 What I'm trying to do
Assuming it isn't possible to have the client run the queries dynamically, is there a simple way of converting the query outputs from my local machine to similarly rendered markdown with working links (i.e. not just saving a screenshot)?