To avoid seeing a search string in HTML preview, which detracts from a clean look, be able to specify an alternative title, using eg. a pipe character.
The current workaround is to nest the query under a heading.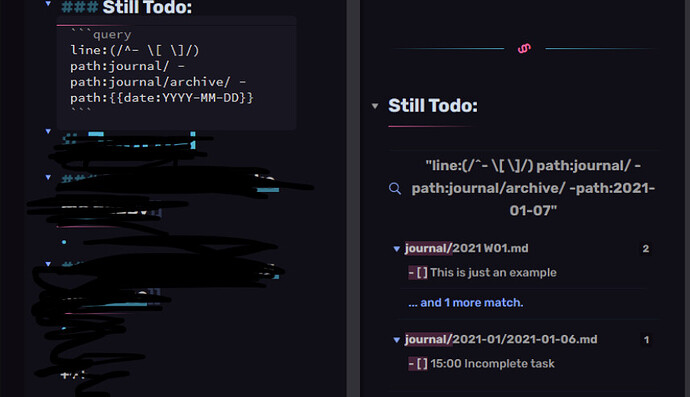 Above
: death_au's query for unfinished daily note todos.
Initially proposed by @Gouda.