Hi,
I've recently set up my Sync between a desktop (Ubuntu 20.10, also use Dropbox for backing up my vault) and mobile (Android 11).
These are the steps I've done:
Added a JPG image from mobile.
Accidentally removed the image from mobile.
On both desktop or mobile, if I to "Sync > View deleted files" I see the image is there: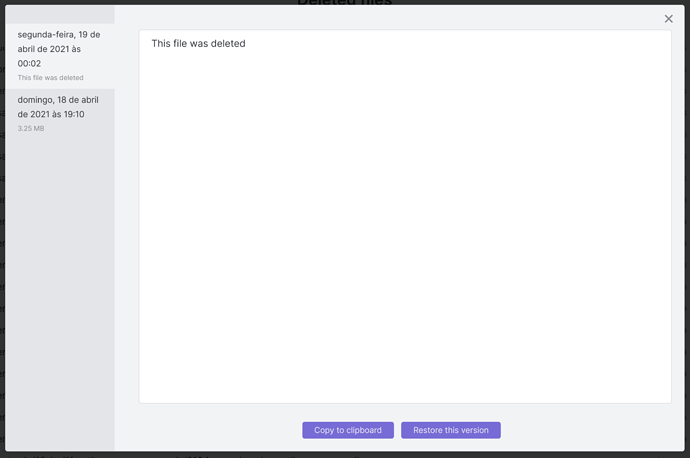 When I click the first version (bottom-most tab in the left) what happens is that Obsidian freezes for a while until it's able to show this: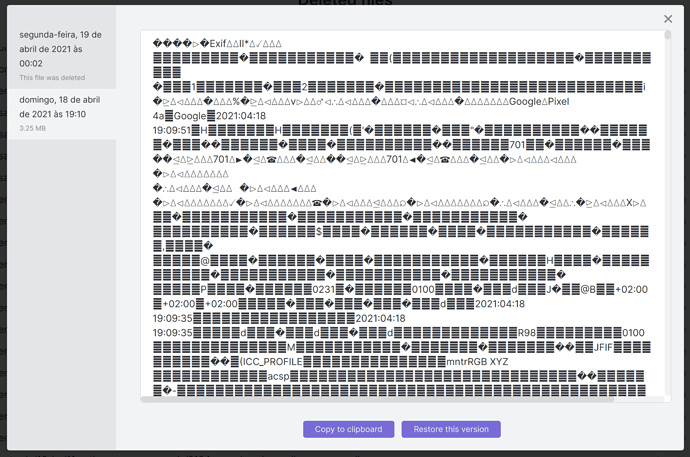 Doing these steps from the desktop I'm able to restore the image and it works ― the freeze is not ideal, though. From mobile, it took so long that I wasn't able to get to the screen to restore the original version.
Let me know if it's helpful to provide more details.