I would like to have my editing view look more like my reading view. For me, that means more spacing under headings in Editing mode.
I've searched through the forum and found more posts that try to address this. Maybe it's my skills or things that changed after 0.16 but I don't seem to be able to change anything regarding spacing.
Does anyone know how to add spacing under headings in the Editing (live Preview) view?
This is how my Editing view looks like:


And I would like it to look a bit more like this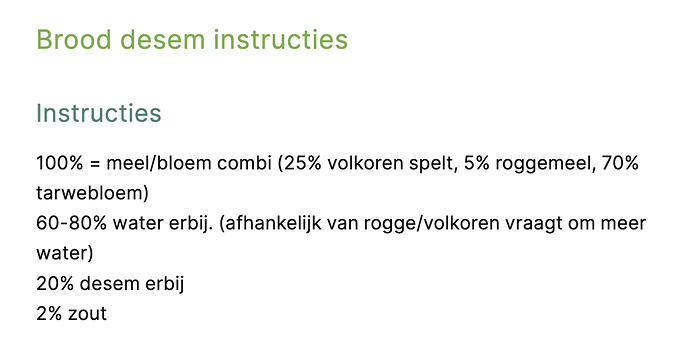 It doesn't need to be the same, just need to find a way to add more space under headings. Thanks a lot!