Things I have tried
Since I don't know how to target individual blocks, not pages - and the wiki says blocks are not dataview sources, I was thinking of targeting tasks as a workaround. Which means that three of the latest tasks with a certain tag could show up.
What I'm trying to do
This would allow me to build something like this in dataview: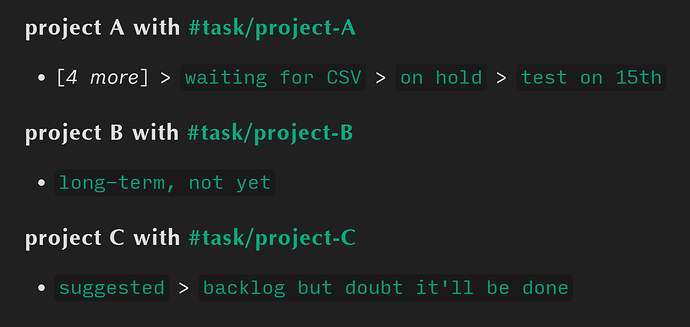 Anytime I have an update on the matter, I would just leave a simple text block with an appropriate tag in any of the "daylies" and it would get picked up.