Steps to reproduce
With a large number of notes already created with numerous properties, open the properties panel.
Click on a porperties with one note lilke this to look for notes where it can be: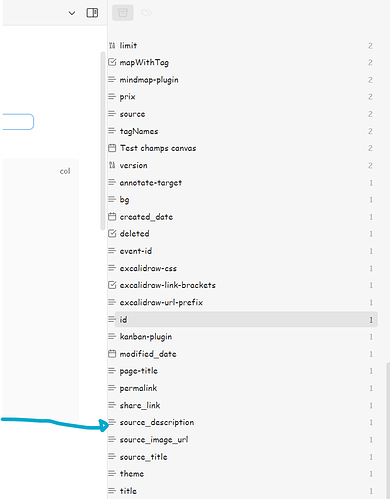 This can't really be reproduced with a sandbox because it requires a large number of notes and properties, but it's still the case without snippets, themes and plugins.
Expected result
It should display the result of a note containing this property, in the search view.
Actual result
It there actually 0 note with this properties.

And even with a simple search, nothing is displayed.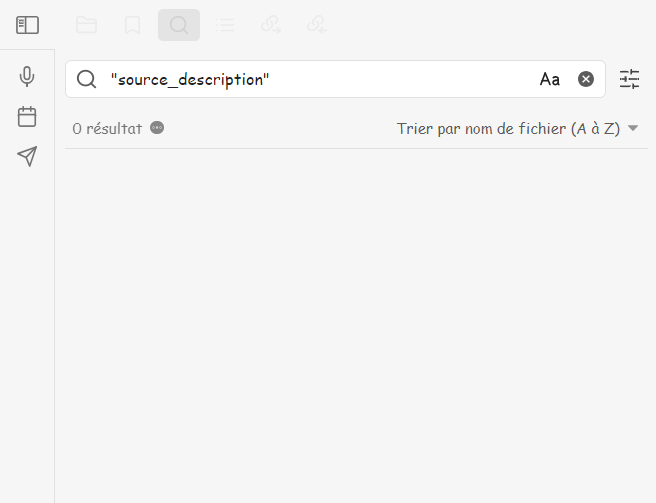 Environment
SYSTEM INFO:
Obsidian version: v1.4.5
Installer version: v1.4.5
Operating system: Windows 10 Pro 10.0.22621
Login status: logged in
Catalyst license: none
Insider build toggle: off
Live preview: on
Legacy editor: off
Base theme: light
Community theme: none
Snippets enabled: none
Restricted mode: on
---
Additional information
When I click on the properties, the Unassign type option is grayed out and I can't select it.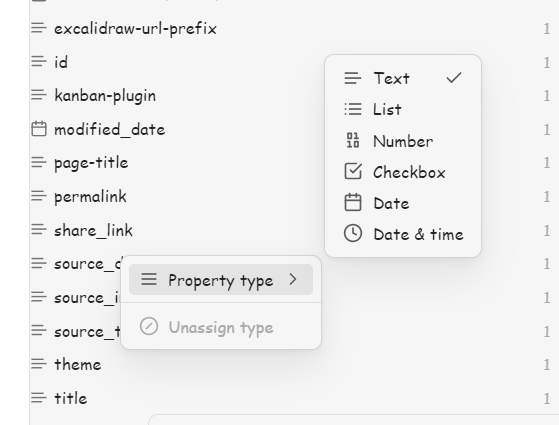 These bugs occur with many properties. I've closed and reopened obsidian several times.