I don't know if I should file it in the bugs.
The edit mode: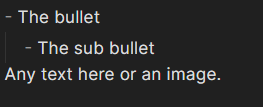 Expected Result:
The list with bullets.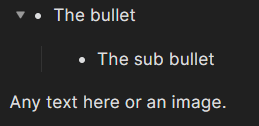 Current Result or preview:
No bullets in the sub-lists


Manually adding a blank line is a solution but it interferes with other tools like ANKI integration which works on Regex.