Things I have tried
What I'm trying to do
Hello all !
I'm stuck on problem,
I try to configure my daily note with Periodic note and template plugin, I want to generate automaticaly a quick access line to all day note of the week in my template, inspired by this article :
But when I copy the code, it dosen't work :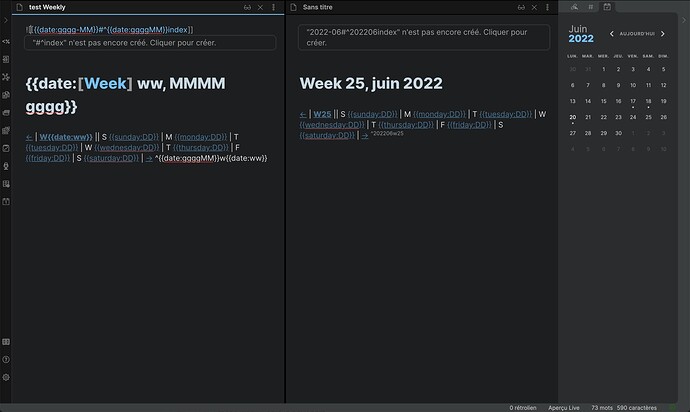 As you see, the first item, the number of the week works, but not all days variable, and the end of the code too (I'm not sure to understands what is for)
I probably miss something, anyone have an idee to fix this ?
Thank's for your time !