How can I get "Toggle Fold" in outlines to work?
The "obsidian-outliner"-Plugin has the option: Vertical indentation line click action → "Toggle Folding":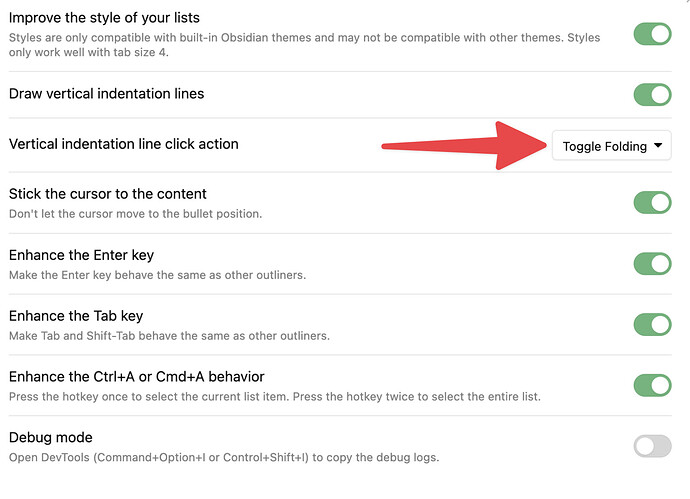 As I understand it, this should help to click a vertical line (1) of an outline (or list) to fold the chosen levels (2):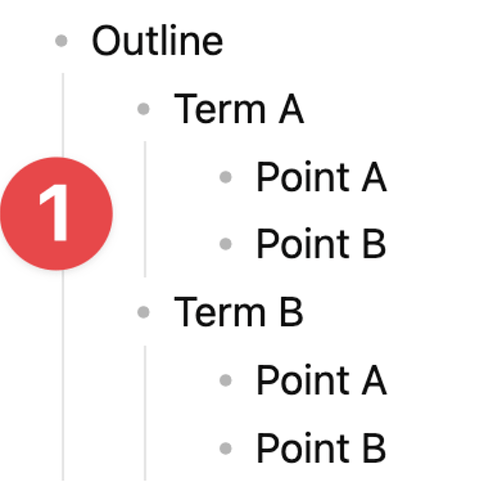 Why doesn't it work for me? Do I Miss something?