Hi,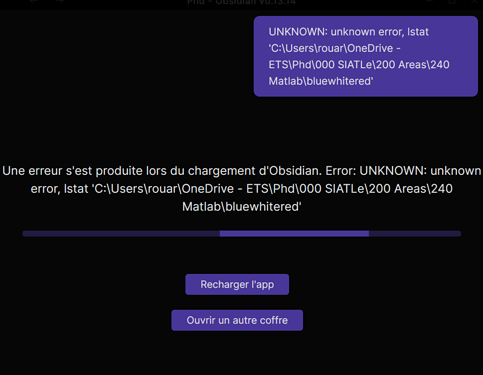 Things I have tried
When I downloaded the "bluewhitered" file it didn't work, so before deleting it I tried opening it through Obsidian. Didn't work either, so I deleted it in my online OneDrive, but it's still there on my PC. Now, I cannot properly open my vault.
I tried to open another vault, it works. But I cannot reload this one. It systematically opens up on this path, cf picture.
What I'm trying to do
I contacted Microsoft Office 365 to help me permanently delete this file on my PC (connected to OneDrive).
But if anyone can tell me how to reopen this vault on other file, please tell me.