Hey,
I like to have a Pomodoro Timer running while I work and I wanted to see if I could make one work in Obsidian. So I did.
Introducing Obsidoro, a python based Promodoro Timer Obsidian.
You can see it in action here:

It can just sit in the corner of you workspace and you can pause and unpause it when you want from the preview windows.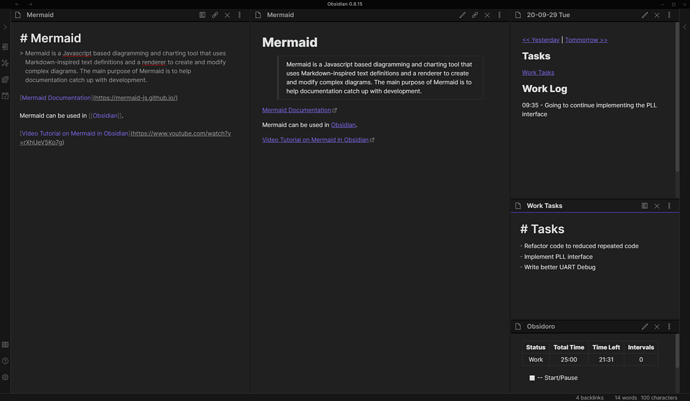 Check it out on github if you want to know more and give it a try. If you have any questions just let me know.