What I'm trying to do
Using the url obsidian://open?vault=VaultName I want to open a vault, or open specific notes with more parameters as described on Using Obsidian URI - Obsidian Help
My System
I'm running Manjaro OS, and I'm using AwesomeWM as my window manager.
Things I have tried
The XDG x-scheme-handler/obsidian is set to my obsidian.desktop entry. I've tried a few different versions of the supported Obsidian URIs.
What happens
Before opening URI: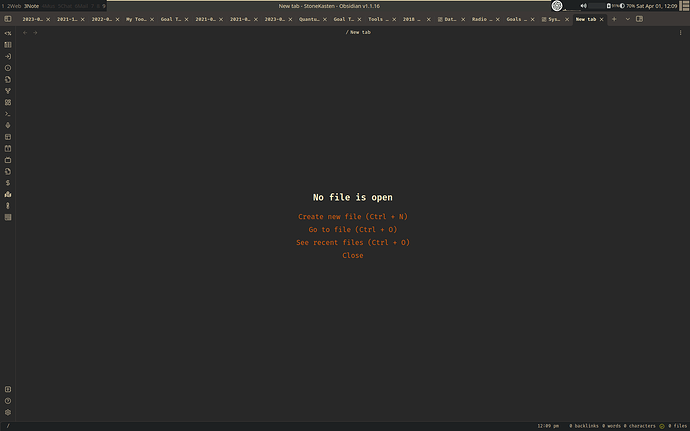 After opening URI: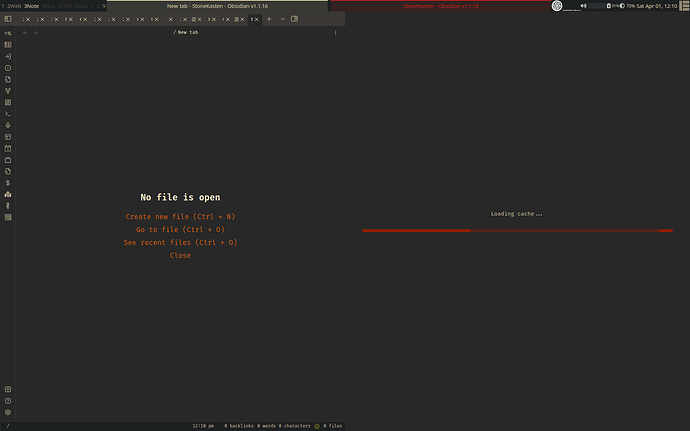 A second window opens, which becomes stuck on this "Loading cache…" screen, instead of focusing the existing instance of the vault. I've also done this with a link to a specific note but the same thing happens.
I suspect something in the way that Obsidian checks for an existing instance is having an issue here. Perhaps AwesomeWM or X11 is somehow interfering with it.
Any ideas? TIA