New shiny things
Introducing Tab Stacks. You can now switch any tab group in your workspace into a tab stack. Tab stacks provide an alternative way to view your tabs, reminiscent of Andy's Mode.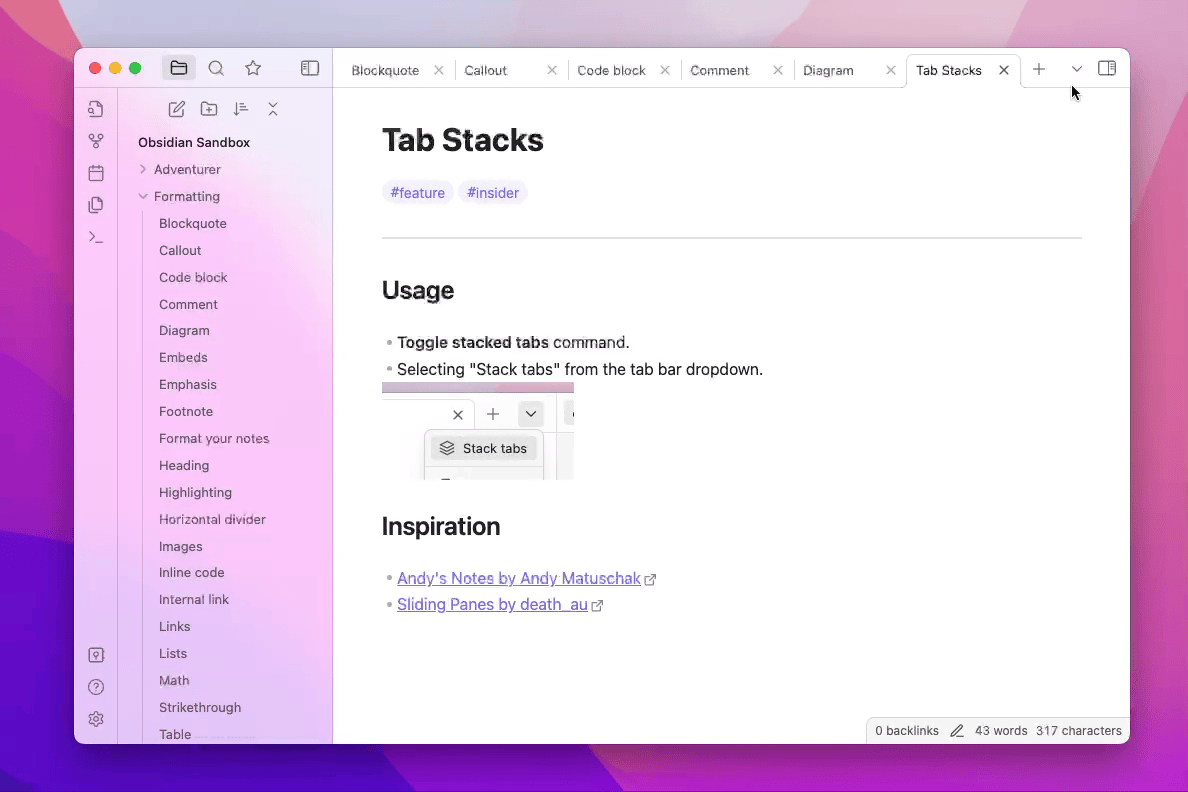 Improved
Improved the overall appearance of the app when "translucent window" is enabled.
The quick switcher will no longer attempt to reuse an existing tab when opening a file.
No longer broken
Windows: fixed not being able to drag the window when a modal is open.
Fixed styling issues in the Release Notes view.
Theme modal will now show legacy themes that you have installed locally.
Fixed "backlink in document" buttons not working.
Outline view will only scroll the associated tab instead of all tabs with the same file.