Suddenly, adding text anywhere in my note causes lower lines of text, incl. internal links to turn light and/or fragment. I have not experienced the issue in other notes.
It seems like the issue is no longer present when the default editing mode is turned on ''source mode'' instead of live preview preview mode.
Is anyone aware of this issue and can confirm it is live preview that causes this text fragmentation?
As I work a lot with images and sketches your help to use live preview without fragementing notes will be greatly appreciated.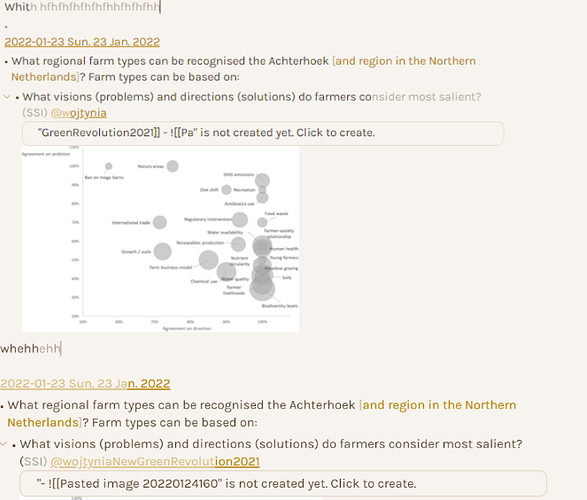 Things I have tried
Turned off all community and core plug-ins
Rebooted Obsidian
What I'm trying to do