Once you've done the above, delete everything above this line.
Steps to reproduce
Add a card to a canvas
On the card, link to a note with properties
Click the link to the note, the note's properties don't show up on the file properties panel but show up on the note
Yes
Expected result
The note's properties show on the file properties panel
Actual result
The file properties panel is blank
Environment
SYSTEM INFO:
Obsidian version: v1.4.13
Installer version: v1.4.13
Operating system: Darwin Kernel Version 22.6.0: Wed Jul 5 22:21:53 PDT 2023; root:xnu-8796.141.3~6/RELEASE_ARM64_T6020 22.6.0
Login status: not logged in
Insider build toggle: off
Live preview: on
Legacy editor: off
Base theme: dark
Community theme: none
Snippets enabled: 0
Restricted mode: off
Plugins installed: 0
Plugins enabled: 0
RECOMMENDATIONS:
none
---
Additional information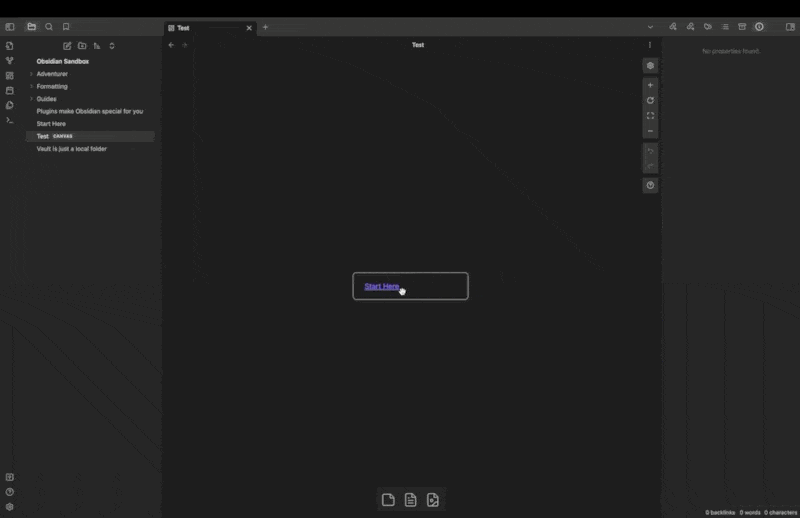 It only happens when the linked note is displayed in the same tab where the canvas was. If, for example, the canvas was pinned and the link opens on a new tab, the bug doesn't appear.