Hi! Newbie here coming back to Obsidian on my MacBook. I downloaded v0.7.6 and I don't see any plugins listed in Settings: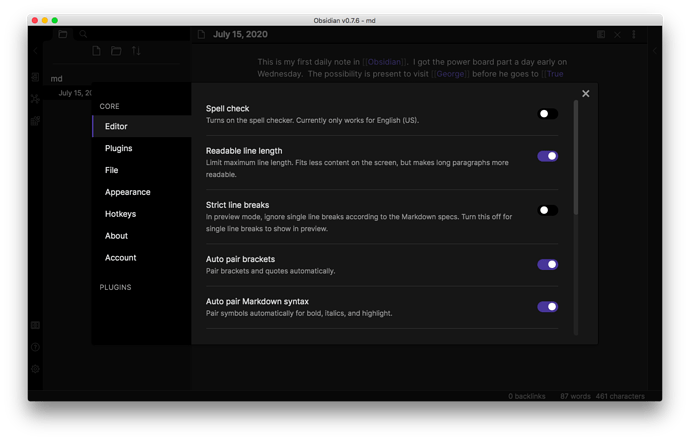 Now by nature of the phrase "plugins" - do I need to install these individually much like I install extensions in Chrome?
I don't see any way to do this or any reference to it in the help files.
Thanks for helping me get started!