Hi all,
I've just released a very minimal Citations plugin for Obsidian. You can find it in the third-party plugins browser within the app.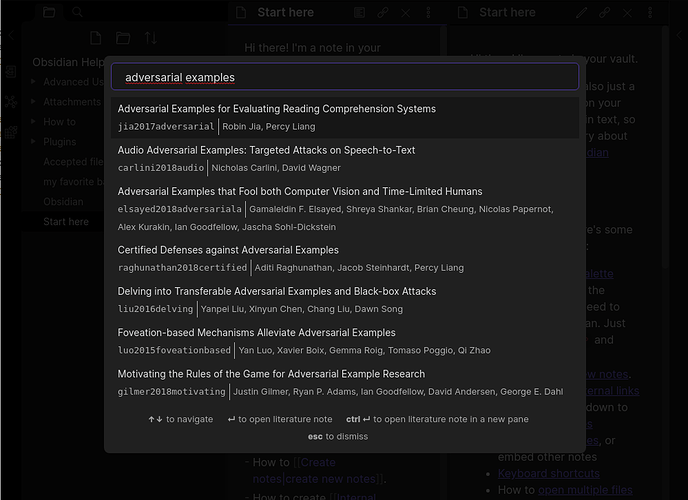 Right now I've just implemented the feature most important to me, which is quick within-Obsidian search of a reference database. You can automatically create literature notes for a particular reference according to your own templates.
I've developed this for use with Zotero to start, but it could work right now with any reference manager that can export to CSL-JSON. You can find setup instructions in the GitHub readme.
Lots more features I would like to add in time, including…:
Open papers from the search dialog
Automatically copy PDF annotations from Zotero into a new note, without leaving Obsidian
Peek at a paper's abstract from within the search dialog
Pretty-render paper references in Obsidian Preview mode as full APA/etc. citations
Let me know if it works (or doesn't) for you, and what other features you'd be interested in seeing!