Steps to reproduce
On the first instance of Obsidian on the first computer add files with Nested Tags to a Vault

Open the Vaut on the another Instance of Obsidian

Open TAG panel

** not all tags are visible **

One a file with a tag which is not visible and edit a file
( any edit /add space/ add and remove a char… )

It will apear on the Tag panel

It seems that Search do not find a tags:
tag:#F2F/BartekFidecki before an edit a file in was not found.
After an edit the file it was found and apears in TAG panel

but when I searched BartekFidecki it was found

when I edited a file outsite of an obsidian it also helped

touch doesn't help

I need to edit only the one file with missed Nested tag to cause Obsidian recognize it in the rest files…
Expected result
I see all nested tags from a vault in the panel
Actual result
On the obsidian where I add a Nested Tags everything works fine - I see all my tags in the TAG panel and I can easly find them in search.
When open a vault on the another computer, only some of the nested tags is visible on the another computer.
on the computer where I add them every thing work fine.
Tags after open a panel:

Part of search panel: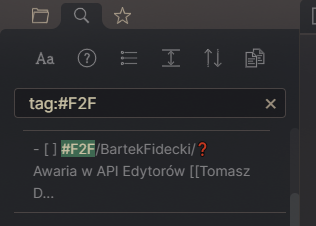 Part of content with a missed tag: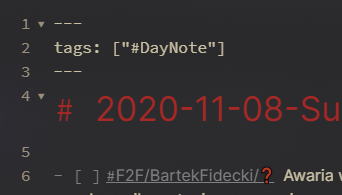 Environment
Operating system: Windows 10 / Both computers
Obsidian version: 0.10.3 / Both Computers
Additional information
I store a vault in GitHub and sync in on my computers.