Plenty of us store markdown files in multiple directories such as myself. This could be because they want to switch between directories, or have a encrypted directory open along with another directory at the same time.
The "vault" in the file explorer (this thing, that isn't pixelated: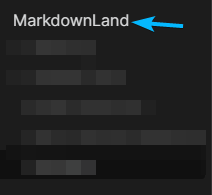 ) is movable, meaning other directories could be additionally added to this menu and possibly be collapsable.
Without a feature to quickly switch in-between directories on the fly, this becomes a hard sell from a previous Typora user.