I hope I'm not driving anybody crazy; it's easier for me to work with concrete examples. What I'm finding is likely to work best for me, for book notes, is to keep taking all the notes in a single note, like I have been, broken down by headings so I can link to sections, and then breaking sections off to their own notes only as needed. So my notes look something like this: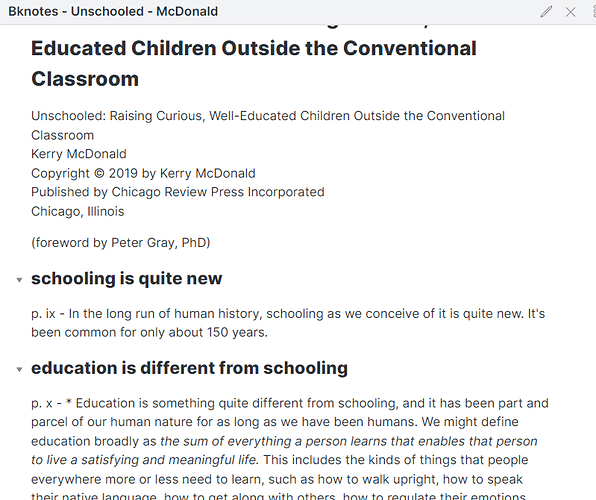 (This is actually notes I made from a book I read a while ago, so it's kind of a hybrid between the "highlights" I was doing before and some new attempts to summarize.)
I have two main questions here.
If I break one of these sections off to become its own note, would you recommend that I put a link in its place as a placeholder, or an embed (and why)?

Am I correctly understanding SmartNotes to think that I now want to take these two sections and go make a note about "freedom with responsibility"?