Oh, that did the trick. Without the plugin, it's working as expected.
One other small bug report, even though it's related to a plugin that's not officially supported: I'm using the backlinks in document plugin, which shows its content centered at the bottom of the page when I'm in edit mode. In preview mode it is however shifted to the left.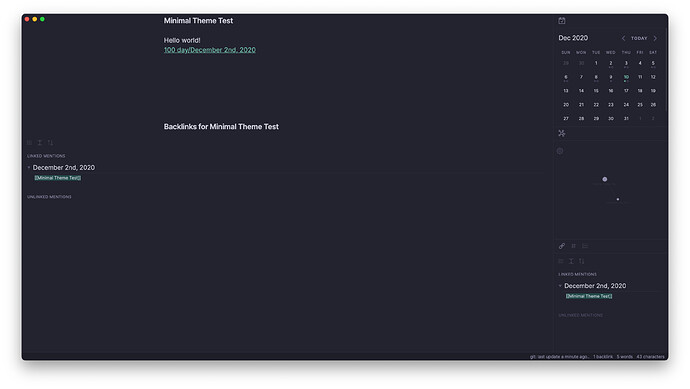 This looks a bit like the bug related to the
Readable line length
setting, but I already have that turned off. Any other ideas on how to fix this?
Thanks again for your great theme!