This:
graph

AA --> BB(<strong><pre>Some text</pre></strong><strong>Some more text</strong> Even more text)

Should produce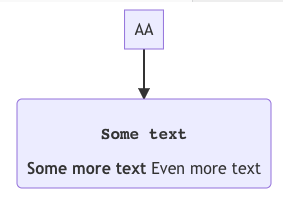 And not

I'm assuming this is a bug. If not, please forgive me
---
Update @ 20220324-153231
I'm perplexed

, a <br/> seems to be fine?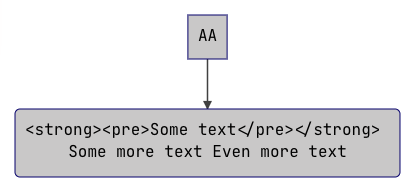 I'm wondering if there is some type of pre-parsing happening before being passed to mermaid?