Tag searching with a mix of words and emojis is pretty cool, but when I try to search for one, it is kind of tedious because I would have to recall the specific emoji if it precedes a my word of interest.
For instance: #🔙revisit
If I wanted to find this, I couldn't search for it with with any part of the word: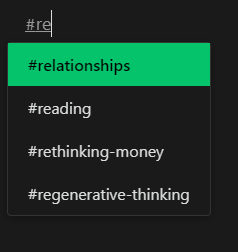 For this instance, however, I will admit I'm kind of lucky, in that I don't have to go very far with the search results for this particular tag: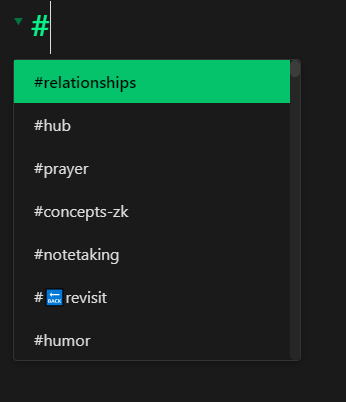 That being said, if I do more tags like this, I would appreciate not having to search for the emoji first, every time I'm looking for the key search term.
There's probably a lexicon of terms that you have that speak to what I'm thinking about with respect to refining the search, but I hope this helps you get the gist.
---
edit:
Okay so I learned that the search just doesn't locate particular words even without the emoji. Take for instance the tag #rethinking-money, and how I can't find it trying to type in money.