Applying a Template Removes Pre-Designed Formatting
Before the Properties feature was implemented, I would create a new file, then apply a template to the file. The way I use templates is to have commented out sections with common options that I could simply move into the appropriate variable field instead of having to type it in manually every . . . single . . . time.
CHANGE the Properties Feature to NOT Re-Format Frontmatter
As the author of the frontmatter being implemented in any given template, obviously it should fall to me to decide what the frontmatter looks like. The software should not tamper with the design of the author, that is overstepping its purpose as a software.
The Template: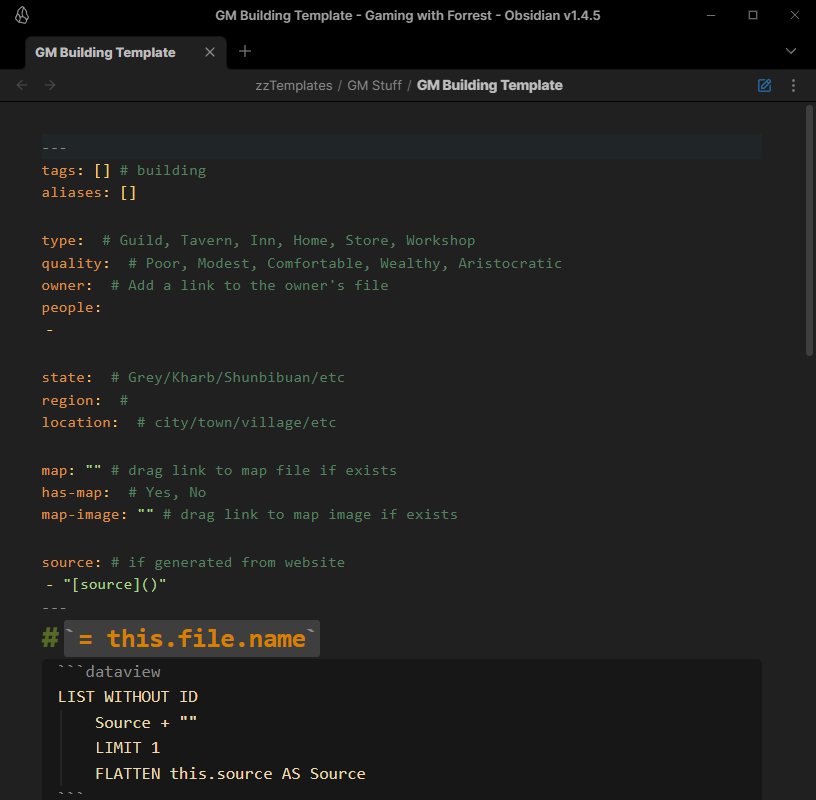 The New File After Inserting Template: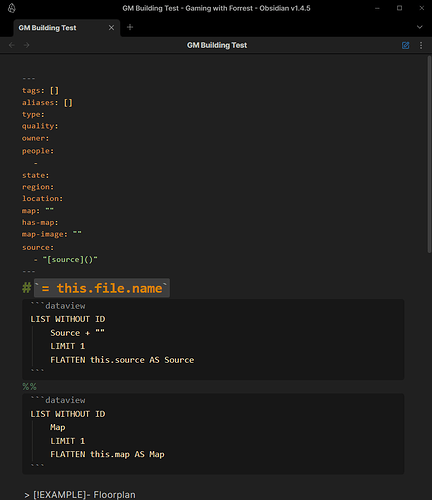 Workaround
Currently, I Have to Copy from the Template File and Paste into the Target File. This completely defies the purpose of the Insert Template feature.