I'm new to Obsidian and hoping for some clarity.
What I'm trying to do
I'm using the Calendar plugin and I'm trying to get Obsidian to generate a list of notes related to the date I have selected in the calendar.
Things I've Tried
Not sure how to go about this, if it's even possible?
I thought about using search and pinning the results, but I don't think search knows which date is selected in the calendar (and I don't know how to search for metadata like Created and Modified).
Screenshot with a crude mock-up of what I'm trying to achieve below: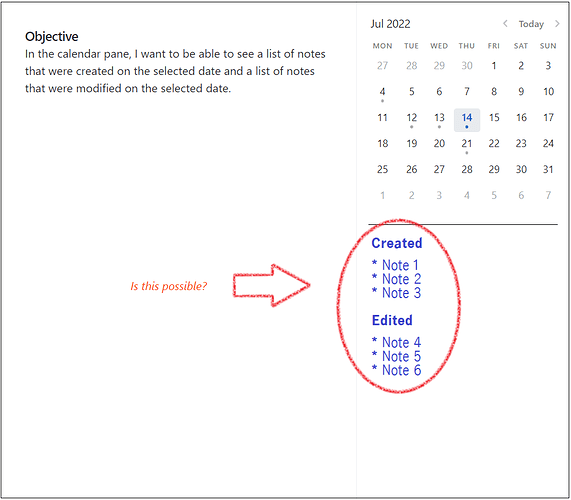 Thanks for any help!