Things I have tried
I have tried to reload/restart Obsidian. Tried to disable/enable all the plugins to see maybe one of them is causing this, but so far nothing.
Console also doesn't show any error messages when I load Obsidian. Not sure what's happening here. I haven't updated any of the plugins lately, so I don't think this could have been caused by a recent update.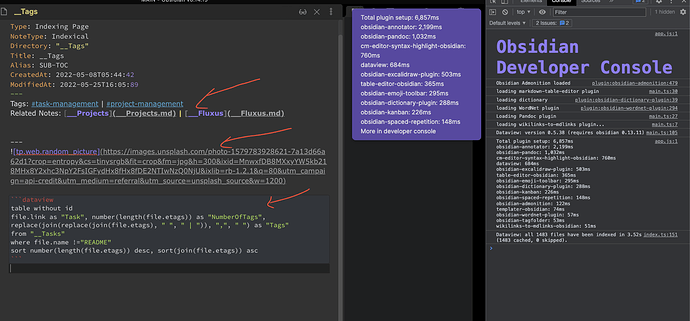 Anyone seen this before? Any help would be appreciated.