Things I have tried
I must be misunderstanding where to take the parts of the External links from Devonthink3. Please correct me. The images reflect what I think are the "name" and "path" that I am copying into my external link to DevonThink.
Clicking on this link in Obsidian does not bring me to Devonthink. Nothing happens. The Devonthink database is open.


This is where I am taking my name and path above from.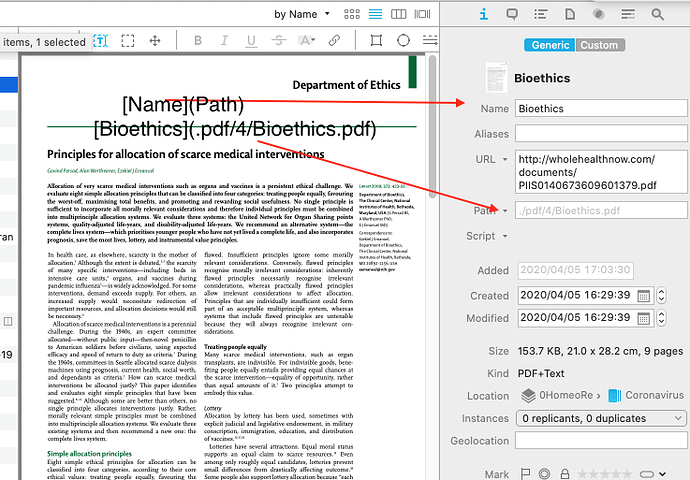 What I'm trying to do