I often use the close button to close a .md file. (Befor you answer: Yes, I could use …)
I'd like to see a close button somewhere at the right top edge of the open .md file.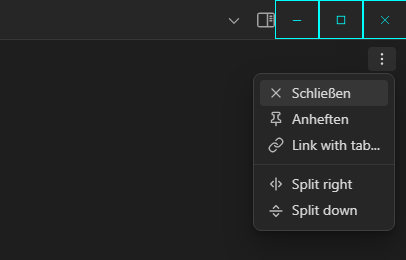 At the moment I have to do 2 clicks. (In Tiddlywiki5 one can configure close, clone, …)
Any CSS?