Things I have tried
What I'm trying to do
Hi everyone. I need help achieving this view:

I've made the function that counts some task score. After all I have an array of tasks with additional property taskScore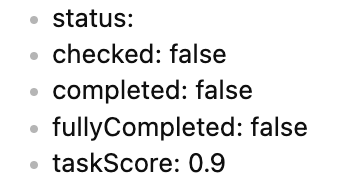 I could even sort by this field and render taskList in desired order. And it works.
The difficulty starts when I try to output all the tasks with the scores (or any other field like project name) shown in taskList.
The only workaround that I've found is to add to task.text field every piece of information that I want, but than checkbox stops to work because of inner logic of dv.taskList uses task.text field as an unique pointer to the specific task as I can understand from sources. (first parameter in setTaskCompletition call)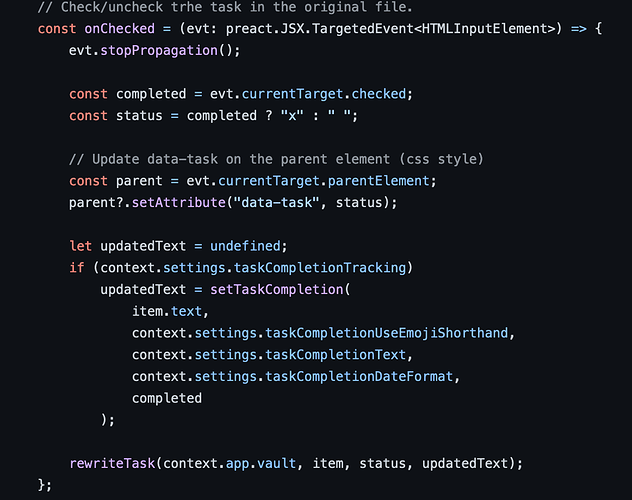 So my question: is there any convenient way of output any additional information next by the task name and not to break the logic and not touching source code cause I have zero knowledge in TypeScript and also want to keep ability to update the plugin.
Thanks for any ideas in advance