Not sure if an AI assistant is going to be helpful in your workflow?
Don't worry, we've eliminated the guesswork for you because Gemmy is 100% going to be unhelpful.
Introducing Obsidian's first assistant — Gemmy, the Obsidian Unhelper.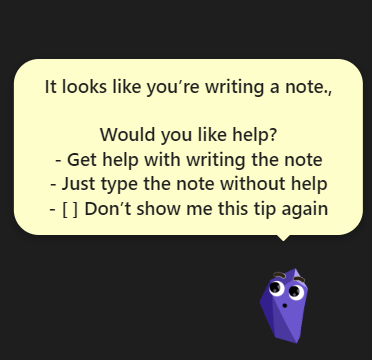 Learn more: Look up Gemmy in the plugin browser
Special thanks to @rigmarole and our moderator team. Happy April Fools' everyone!