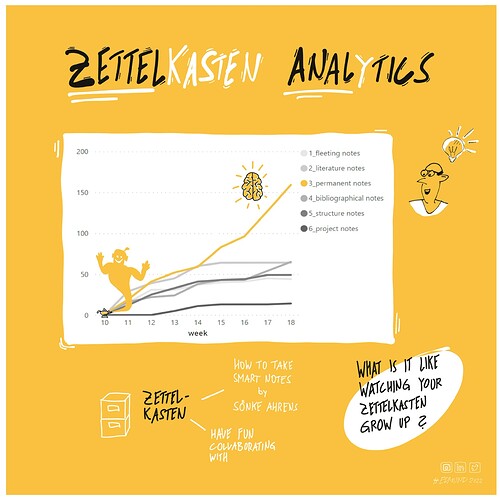 Just a timeline of notes created in different folders. What is it like watching your Zettelkasten grow up?
For me it is rewarding because seeing my Zettelkasten grow is seeing the fruits of my labor. But, it also makes me aware of time and the passage of time and what a short season lifetime is.
What's your preferred data analytics for using Zettelkasten? Which tools are you using?
---
More about the 12 Principles For Using Zettelkasten