Hi,
What I'm trying to do
I am trying to create a bullet list and then intend the next row.
Please continue below this line. →
When I type '- ' then start typing, then press enter, I get a new line with the bullet.
When I press 'TAB' it intents the text but not the bullet.
Editor on the right.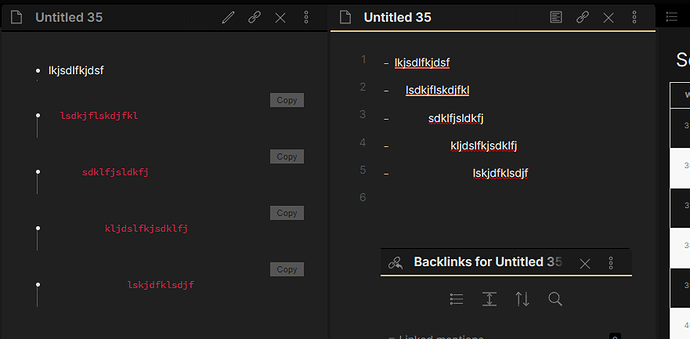 Am I doing something wrong, is it a config thing, theme broken, or a bug?