Use case or problem
I was perusing the graph view when I realized two notes should go together. I tried to link two notes together using the mouse, pressing Ctrl, Alt, etc. to no avail.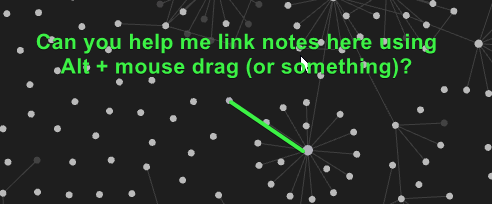 Proposed solution
Let me Ctrl + Click and drag from one node to another and have there be a connection made and the note appended to to reflect the connection.
Current workaround (optional)
Manually go into the note, type [[the name of the other note]].