Description:
Currently, switching between vaults is a tedious process on Windows and Android.
You have to navigate to the vault menu, then tap on the vault (on android, it's one more step of tapping on the vault name, then tapping "Open Vault").
Suggestion:
I suggest adding app shortcuts containing the vault names (via right click on taskbar icon in Windows or by long pressing the app icon on Android).
This way, we can open whichever vault we need immediately, without having to open the recently opened vault, navigate to the menu and then open the same.
Reference Media: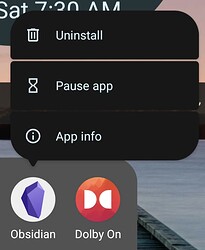 This is the long-tap menu on android that usually has shortcuts for the app. We need useful shortcuts as well. For example, here's the app shortcut menu for Microsoft To-Do:
So, here, we need "Vault Switcher" or just the names of the individual vaults.
Same for Windows. This is the Obsidian right-click menu: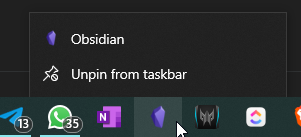 And here's the menu for, once again, To-Do: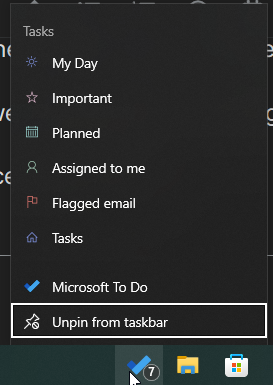 That's pretty much it.