Hello! I'm a complete noob for css, but what I would like to achieve is something like this: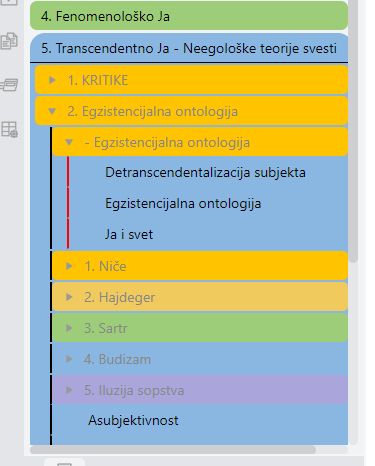 To explain:
Blue folder is what I want, i.e. for folder to open and have it's color spread downwards, on to the content of the folder (I was able to make it work, as you can see)
I want THAT to work on all subfolders aswell. So, when I open folder titled "2. Egzistencijalna ontologija", I would like for it's yellow color to spread down, to it's content, i.e. until the note titled "Ja i svet", with it's own black and red lines (if applicable)
Is this doable?