This may be a stupid question, but is there a way, ideally without plugins, to sort by date the sidebar notes?
What I'm trying to do
I've change the date format to DD-MM-YYYY as it's the correct format for dates
but now in the sidebar sorting is lexicographical which is not great for dates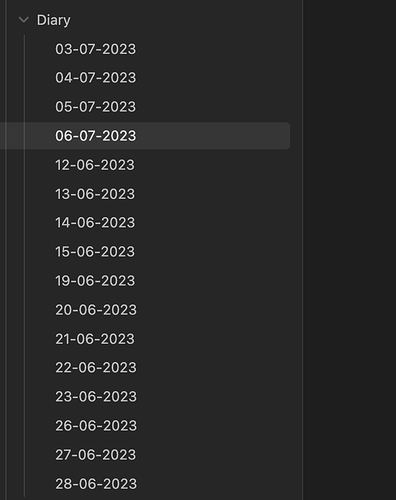 I would like to be able to sort but oldest/newest based on the title date.
Things I have tried
I've googled and looked in the forum and help but I can find an answer.