What I'm trying to do
I would like to have three tabs open, as well as the left sidebar. I want to keep this layout at all times, meaning that if I open a file in a tab and close it, the number of tabs won't shrink to two.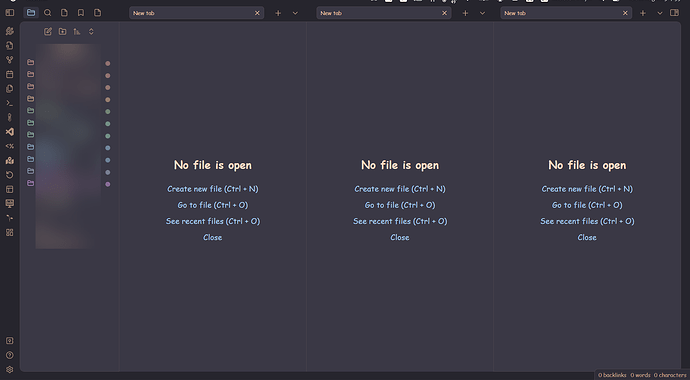 Any comment helps! Thanks in advance<3
Things I have tried
I would consider workspace plus as a coping solution if there is no other way around.