What I'm trying to do
I am writing a lot of notes that should have both a version in English and a version in Dutch. The two documents should be kept in sync. When one gets updated, the other document needs to be flagged as 'to be updated' so that both translations are in sync again.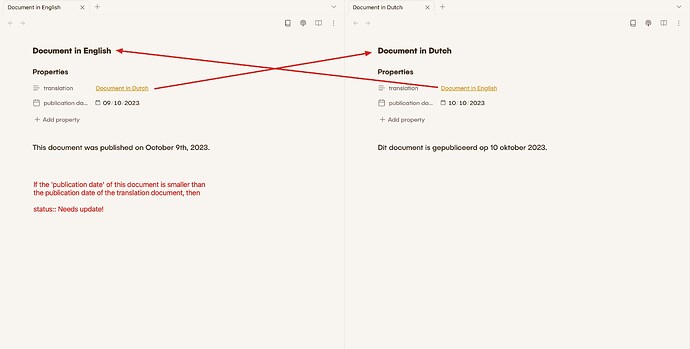 Things I have tried
Currenty I have a manual 'status' property for this, but I would love to automate this.